CHALLENGES FACED BY SMALL BUSINESS OWNERS.
Owning and running a business is a frightening thought for most people, especially when you consider how many problems you might face along the way.
Having the idea is often the easy bit. Starting and managing it successfully along the way is the hardest and scariest part. The first two years of your business are crucial and most small companies do not make it.
Those brave enough to do it have to manage every aspect from employees, marketing, admin, accounts and, perhaps most importantly, making sure they don't miss out on any leads!
At @geeksvillage, we help small businesses grow affordable marketing, social media, lead generation, website design, hosting and domain name registration. Based on our experience we decided to list some of the most common challenges small businesses face and our advice on how to actually deal with them.
INSUFFICIENT CAPITAL/ CASH FLOW:
By far the biggest hurdle faced by start-ups and other small enterprises is money. Too many times, entrepreneurs don't start with enough capital. Start-up costs often exceed the budget. When starting, get multiple bids for large-ticket items and always set up a contingency reserve for possible cost overruns.
The other factor is cash flow. It's easy to be overly optimistic when projecting a break-even point.
SOLUTION:
Be careful about forecasting unrealistic sales figures, or cutting your operating budget too thin. Be sure you have enough cash on hand to sustain the business for two years, at a minimum.
LEAD GENERATION:
Another problem most small businesses share is lead generation — specifically, generating enough leads to keep the sales team happy. Marketers also report that this is a top priority, but, at the same time, 58% also indicate that lead generation is a key challenge that business leaders face.
Given this, generating leads that are both high quantity and high quality is an important objective. A successful lead generation engine turns website visitors into prospective customers and provides a steady stream of sales prospects while you sleep.
SOLUTION:
To make the lead generation process work for your business, you need to first optimize your existing website for conversions. Your website is the most essential tool you have for turning prospects into customers. Look through your website and ask yourself:
Prioritize the most popular pages on your website first. Most businesses have a few specific pages that bring in most of their traffic — often the homepage.
AVOIDING BURNOUT:
If you are a small business owner, you probably want to do everything by yourself. You knew your product or service, you can do it quicker and better than anyone else.
But that is probably going to cost you. Not your money, but your health and family relationships. Often, burnout and stress can make you quit everything completely, and you don't want that.
SOLUTION:
To avoid this, it is best to learn to delegate your tasks and maybe even hire some help, whether full-time or for just an hour a day, it is your choice.
Let them help you with the simple things that take a lot of your time and let yourself focus on the more important parts of your business. Remember to voice your tasks when delegating. Communication is the key to a successful working relationship. You don't need to do everything and remember, you are not giving up control.
CLIENT DEPENDENCE:
If a single client makes up more than half of your income, you are a more independent contractors than a business owner. Diversifying your client base is vital to growing a business, but it can be difficult, especially when the client in question pays well and is on time. Having a client willing to pay on time for a product or service is a godsend for many small businesses.
Unfortunately, this can result in a longer-term handicap because, even if you have employees and so on, you may still be acting as a subcontractor for a more significant business. This arrangement allows the client to avoid the risks of adding payroll in an area where the work may dry up at any time, and all of that risk is transferred from the larger company to you and your employees. This arrangement can work if your main client has a consistent need for your product or service.
SOLUTION:
Try as much as possible to generate more customers, so you won't have to rely so much on one and thereby putting your business at risk when that one loyal customer chooses to stop patronizing you.
LACK OF EXPERT ADVICE:
You will pay a little more for a lawyer to get your business established than if you do it yourself. But this isn't replanting the flower bed in the front yard. Mistakes can be extremely costly.
SOLUTION:
Good professionals will more than pay for themselves over time and you'll sleep better knowing that you have things set up properly.
RESISTANCE TO CHANGE:
Whether your company is a start-up or has been around for 100 years, innovation can be a frightening thing. But change is real.
SOLUTION:
Don't get stuck in archaic ways of doing things. Embrace a culture of forward-thinking. Be open with your staff about changes taking place in your organization, as well
RECRUITING AND RETAINING STAFF:
Recruitment
If you're a small business struggling with employment, make a goal for what you want. Take the time to think through what role a new employee should play, and what skills and capabilities they need to bring to the table. Develop a job description that will attract people with those skills and capabilities.
Retention
Competitive salaries and benefits are also key retention strategies. 63% of small business owners increased compensation in 2022 to combat hiring difficulties. Make yours a good place to work by offering them. The cost of health insurance plans is a big factor for many seeking employment, so make sure your benefits are robust, if possible.
Employees also like to feel valued and appreciated, and if they do they develop the loyalty that drives good retention rates. Institute employee appreciation strategies, such as employee of the month or gift card rewards, if appropriate. Take the time to develop promotional paths for top employees, so they will benefit from company growth.
SOLUTION:
Yes, small businesses often require employees to wear many different hats. But you have to start with a clear vision, or your recruitment efforts may descend into chaos. Hire for the role you most need right now. If the new hire can grow, fine. Concentrate on essential coverage first.
Then, make sure the salary and benefits you offer are competitive within your industry. To attract top people, you need to be competitive. Word of mouth about your salary and benefits can spread within the industry. If your rates are competitive, your recruitment efforts will be enhanced. If they're not, your recruitment effort may become more difficult and your job openings may sit open.
TIME MANAGEMENT:
Business owners are always pressed for time. Running a business demands multiple sets of expertise and activities throughout every area of the business. In a small company, you may be the CEO in the morning, setting the strategy and the long-term course for the ship.
In mid-day, you're a product developer, reviewing sales figures for the most recent product offering.
In the afternoon, you're contacting customers, and later, managing payroll and benefits.
SOLUTION:
Active time management solutions are important. First, know your primary goals for the business. Your goals should be SMART.
You need to constantly juxtapose long-term goals like realizing your strategy with short-term goals, like meeting payroll. Blend the interruptive nature of business life into that mix – phone calls, e-mails, and conferences, to name just three – and it's no surprise that time is one of the most important business commodities.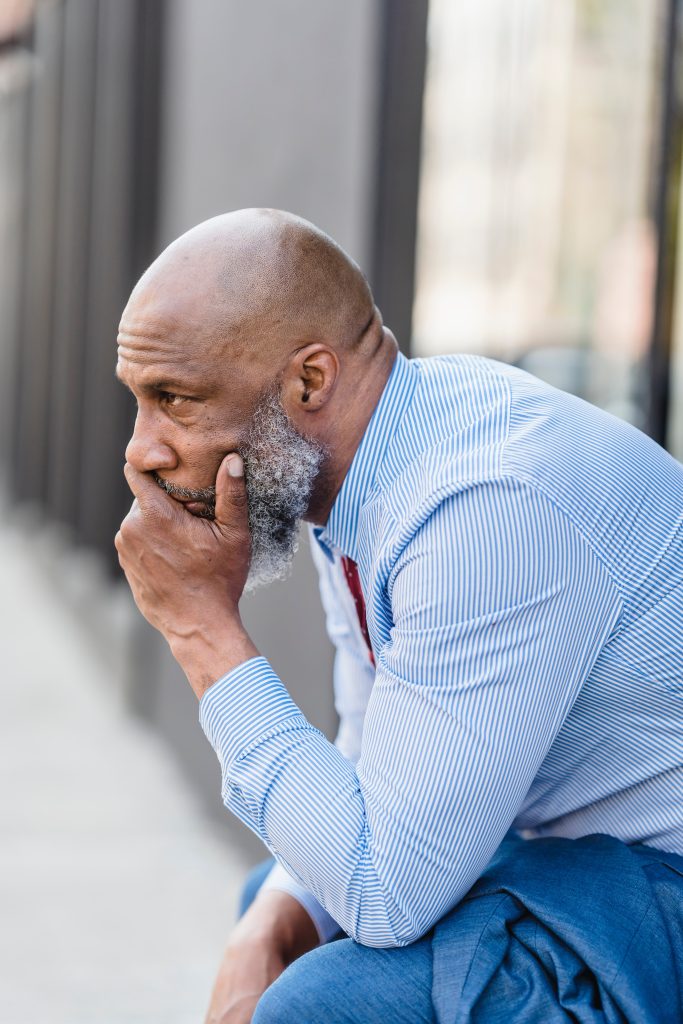 FAILURE TO PLAN:
All too often entrepreneurs "fly by the seat of their pants." Unfortunately, many of these businesses become casualties before they get very far off the ground.
SOLUTION:
If you want to succeed, you're going to have to treat your small business in much the same way that larger, successful companies treat theirs. Have a strategic plan with your vision, goals, and some market analysis. Develop a business plan with a detailed budget, cash flow and break-even analyses. These don't have to be long, narrative documents. In fact, you can create most of what you need with a few flowcharts, mind maps, project charts, and other business strategy diagrams.
But don't cut corners in your research and analysis. It's easy to get anxious about your new venture and overlook the difficulties you will face. Take your time and create well thought-out plans. Dealing with and planning for tough issues in advance will be a huge step toward your ultimate success.
INCREASING BRAND AWARENESS:
Brand awareness helps generate trust with your audience, and helps them associate your brand with your products and services, and those factors combined help drive sales and build a base of loyal customers.
As a small brand, it can sometimes seem like today's biggest names seemed to have popped up out of nowhere. How did they become a household name? How did they grow that quickly? Can your business grow like that, too?
Of course, most of these companies' hard work, failures, and rejections happened behind the scenes. But, there are strategies for spreading the word about your brand and building an excellent reputation that you can start using right away.
SOLUTIONS:
There are many ways to spread brand awareness,
PR: Public relations is less about paying for a spot in a news blog and more about focusing your voice and finding your place in the market.
Co-marketing: Partnering with another brand will help you inherit some of their image and reputation and create brand evangelists outside your circle. It's a fantastic way to gain a large volume of new contacts alongside your organic marketing efforts.
Blogging: Running a consistent, high-quality blog will also help you build brand awareness.
THE BOTTOM LINE
The problems faced by small businesses are considerable, and one of the worst things a would-be owner can do is go into business without considering the challenges ahead. We've looked at ways to help make these challenges more accessible, but there is no avoiding them.
On the other hand, a competitive drive is often one of the reasons people start their businesses, and every challenge represents another opportunity to compete.