How To Get Prospects Easily
How To Get Prospects Easily: One of the hardest tasks for a new business owner is getting those first few clients or customers. The challenge is compounded by the fact that many new entrepreneurs aren't savvy marketers and the idea of "sales" terrifies them.
In fact, even seasoned business owners sometimes struggle with having enough clients or customers.

When it comes to getting sales prospects easily, there are more ways than ever to make contact with your target customers and move them toward a sale. But it can be hard to determine what methods have the best outcomes, and which you should employ in your marketing efforts.

As it turns out, while several methods have traditionally been the favorites among marketers, other forms of outreach have a high rate of success. The real secret is in the consistency with which you use them, and the variety you employ to make sure your hit your audience target.
How To Get Prospects Easily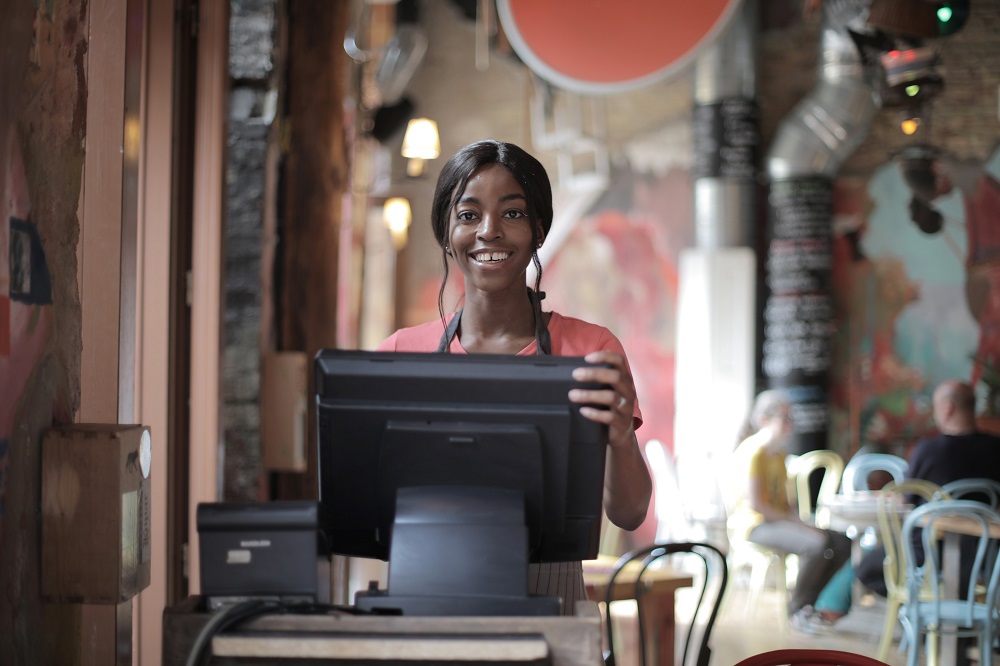 Here are the simple ways to easily get prospects easily without too much hassles.

1. THE USE OF SOCIAL MEDIA
Social selling is the new way business development professionals are getting the edge, so embrace these steps, make them part of your daily routine, and you will be successful.
Many service-based businesses find social media one of the best places to connect and build a relationship with potential clients and customers.
The use of social media platforms, example, Facebook, Instagram, Twitter, TikTok, LinkedIn, etc. If you have large followers on these platforms, your visibility will be high, so long you keep promoting your brand regularly, each day and every time.
With catchy advertisements that will pop up on their timelines and give them the urge to patronize you.
2. Zero In On Your Target Market
It's a no-brainer that you'll save time and money by marketing to people who not only want what you've got, but also are willing and able to pay for it. And yet, too many new business owners don't take the time to identify their target market.
Instead, they toss their marketing message out into the world carelessly. And in doing this, it misses the mark.

A more efficient and effective method of marketing is to first define the most likely buyer of your product or service. How old are they? What gender? What is their socio-economic background? Knowing who your market is, makes it easier to find them and deliver messages that entice them to check out your product or service.

Take the time to understand who your target market is so you don't waste your time or money finding and selling to the wrong customers and clients.
3. Personal Contacts
Your friends and family are the most likely to purchase something from you, even if they're not your target market. Or, maybe they don't need your product or service, but know someone who does or would be willing to tell others about it.
Existing customers: If you've already made a few sales, call upon your existing customers to see if they need more of your product or service. Selling to an existing happy customer is easier than generating a new one.
Call your friends, family, and prior customers to see if they know anyone who needs your product or service.
Referrals are a winner for everyone. They bring in more follow-on sales with little groundwork and make it easy for customers to adopt your product or service the way they prefer. This works better if your stakeholders are higher up in the organization, where decisions makers rely heavily upon referrals for security and speed in their buying decisions.
5. Making Cold Calls
Cold calling is a technique in which a salesperson contacts individuals who have not previously expressed interest in the offered products or services.
Cold calling typically refers to solicitation by phone or telemarketing, but can also involve in person visits, such as with door-to-door salespeople.

We know it's not everyone's favorite part of the job – in fact, over 60% of sales reps says when it comes to "how to get prospects easily", it's their least favorite part – but given the potential effectiveness of this habit, is something you and your sales team should imbibe.
With some simple tips cold calls can be made easy.
Write out an outline of what you want to say.
Take 1-2 Hours to Go through Your Call List
Calculate How Many Calls you need to make to Hit your Goals
Use Social Proof to Influence Behavior. We are easily influenced by other people's behaviors.
Keep Your Goal in Mind.
Ask Open-Ended questions.
Watch Your Tone of Voice.
Don't Give an Easy Out.
Lead with Them, Not You.
Listen More Than Talk in your Cold Calls.
Don't Waste Their Time.
6. Cold Emails:
A cold email is an unsolicited e-mail that is sent to a receiver without prior contact. It could also be defined as the email equivalent of cold calling.
Cold emailing is a subset of email marketing and differs from transactional and warm emailing. Cold email, according to its proponents, is not spam.
While email isn't as effective as a direct conversation, it's less scary and often a great way to introduce yourself. The trick is to not simply send a "buy" email, but instead, offer something of value.
Give a brief explanation of who you are, then provide a coupon or a free article on a relevant topic. Review the anti-spam laws, which require you to include an unsubscribe option to every contact.
7. Identify former customers for potential prospects
The once and future customer is a wonderful thing. For starters, they're already familiar with your product or service and were impressed enough with your offering to have been an adopter at some point.
While customers leave the fold for a variety of reasons, no rule says you can't get them back when their needs align or when your offering evolves to suit their needs.
Reaching out to your former customers in a friendly way might spark a conversation and lead to a sale. This is an excellent accompaniment to your referral request strategy.
8. Meeting Prospective Customers In-Person
There are many ways to meet potential clients and customers in person. For B2B, you can walk into their business. Or you can call and make an appointment to meet for B2B or B2C.
In many cases, you can meet prospects while you're out and about at the grocery store or on an airplane, or wherever you may be.
It's important to remember a few key points to effective in-person selling. Don't tell them everything all at once. Instead, find out their wants and needs and fashion your presentation to show how your produce or service is the solution to their problem.
Always have sales material on hand to help you in this process, example catalogs. Make sure you end up with a call to action and a promise to follow-up.
9. Another prospect marketing strategy is creating workflows
Workflows automate your marketing processes — including how you market to your prospects. Use Workflows to set up pre-written emails, SMS messages, or in-app notifications that are sent to your prospects based on certain triggers, such as a video view, content offer download, or inactivity for a certain number of days.

In short, anything that keeps your prospects engaged with and educated about your brand is considered prospect marketing. Even a daily or weekly check-in with prospects counts.
73% of consumers rate experience as an important factor in their purchasing decisions. Give your prospects a unique and memorable human experience by standing out and finding original ways to build new connections along the sales cycle.
Instead of a standard email, try sending them a gift card, and ask if they'd be willing to meet over a quick Zoom meeting.
Have a handwritten note delivered to introduce yourself, your company, and the ways your product or service can alleviate some of their greatest pain points.
Searching for prospects doesn't make a lot of business owners jump up for joy and it also doesn't have to be such a struggle.
By using the sales prospecting techniques laid out here, you can form a strong process that gets you regularly talking to potential customers and identifying good fits. You'll reap the rewards through compensation and better buyer conversation outcomes.

See what works for you and, continue to try out new techniques, and you'll reach sales prospecting success in no time at all.