Why Every Business in Nigeria Needs A Website
Running a business and marketing it can be very tough, especially without a functioning and active website.
Before we talk about the reasons you should own a website, it is best for us to know what a website is.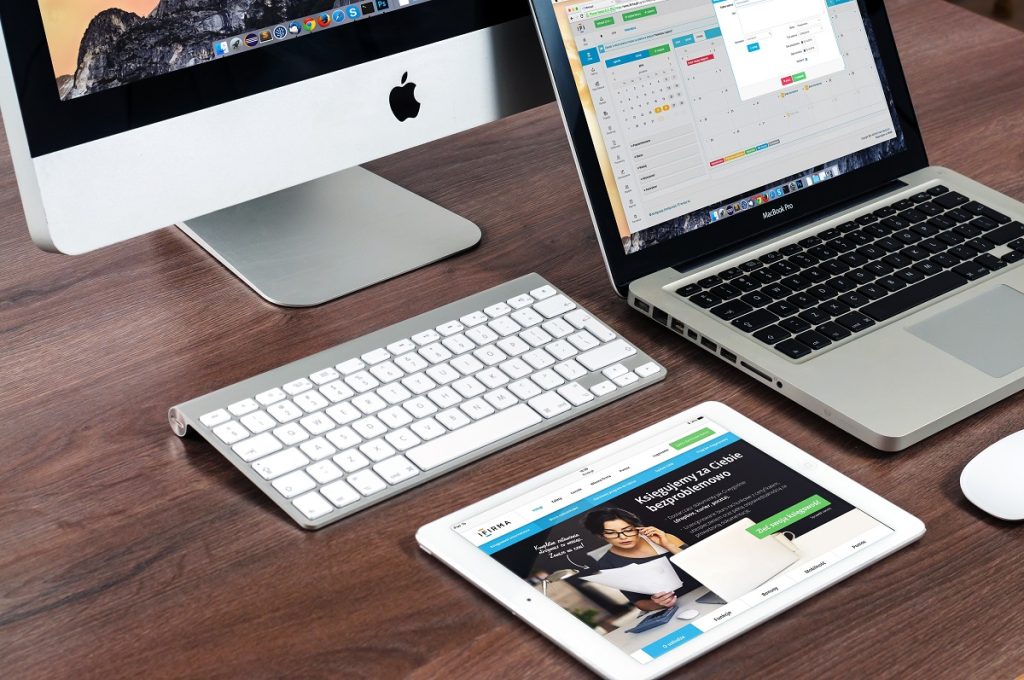 WHAT IS A WEBSITE?
A website is a collection of related material that contains text, images, and may also include video, audio, or other media. A website can be as simple as a few static pages or as complex as several web applications running simultaneously, and everything in between.
Owning a website is absolutely necessary if you want to compete in today's growing market and having a small website isn't just about selling your goods and services — it's about providing something of value to potential customers.
One of the reason of having a website for your business is to increase your organization credibility.
The website should look good, and it must clearly communicate quality information to consumers.
Without a website, potential clients may question your legitimacy as a business.
The purpose of a website is to build your brand, sell your products and give accurate information about your business to the world.
Now here are some reasons every business needs a website in Nigeria.
1. You can improve how you help your clients. Have online chat, so clients that are on your website can talk to you at anytime.
This can also help to answer questions from potential clients and can save you time and money.
Have an FAQ page on your website. It's best to answer frequently asked questions your customers want to be answered since you know your company better than anyone else.
A website is an effective way of letting your customers know about new products, promotions, and any other new services you offer without inconvenience to you. When your customers feel informed, they are more likely to buy from you.
2. Your business can gain instant credibility because you are providing your clients with extra information available on your site.
Your website will show aspiring clients you mean business. If you don't have one, your potential clients could think you don't follow technological progress. No matter how small your business is, a website will make it look more professional.
When a potential customer can go to your website any time and learn more about your business, it builds trust, which gives you more credibility as a business owner.
3. Having website will save you money compared with the cost of traditional means of advertising, such as newspapers ads, radio commercials, promotional materials and even networking events. When you consider the potential market you can reach with a website, it is a very cost-effective way to promote your business long term.
Your website can save you money on printing marketing materials. Everything you would print can now be put up on your website.
You can provide all of your customers with information about your product at all times without spending a lot of time on the phone, emailing, or messaging.
4. Having a website means you are accessible to your customers 24/7. Even when your store or office is closed, your customers will go online and find out more about your services.
Your customers will be able to view your store from anywhere in the world. And are more likely to buy from you. This leads to increased sales, which will help grow your business.
5. With an active website, you can do business globally.
That means your business can now offer products and services worldwide.
In today's world, there are no limits. You can reach markets and clients that you wouldn't imagine before.
6. Clients expect businesses to have a website. 80% of participants in the age of 18–54 say that they are more likely to contact a business if the business has a website.
You could miss a lot of clients that are looking for your products or services and they can't find you online.
So you need to make your website visible and easily accessible.
7. With the help of a website, you can target a bigger market.
The world's population currently stands at around 7.6 Billion. 3.9 billion of these individuals use the internet.
Owning a website puts you in front of a wider market. No matter if you sell products or services.
If you decide to have an eCommerce store, this means you can sell right on the spot and the store is up.
Without a website, you rely solely on word of mouth to build your business. This can be a problem because you will only be able to grow at a slow pace. Having a website will allow you to reach a larger audience.
You will showcase your work and let your customers know what makes your business unique. You will also display why they should buy from your website. To compete with big businesses, get a website design.
8. A website can act as a catalog or a brochure for your services and products. If something changes, like prices or packages for your services, you can just change it.
It is a billboard. You can instantly help to put your business in front of millions of potential clients. Make sure your website is always developing and very flexible for changes in the market.
So now you know the reasons and importance of having a website, and you can have a more purposeful focus when selecting content for your site. Building your brand image, selling a product, and gathering information are the main reasons a startup should have a website.
Hopefully, this will help you boost your brand and get you headed in the right direction.
It is your ticket to a whole new level.
The sky is the limit if you put the right strategies behind your website and you will be so amazed how successful and financial fast growing your business will get.