HOW TO GET YOUR FIRST CUSTOMERS AS A NEW BUSINESS OWNER.
Modern customers are becoming more and more demanding of brands. We cannot ignore the fact that 84% of millennials don't trust traditional advertising. Old methods to reach customers no longer work as they had worked before. Together with personal selling, advertising, and sales promotion, marketers need to offer creative content and run YouTube channels as well as promote their brands on Instagram.
The tactics you should be using to get your first customers are a mix of both marketing and customer development. With each tactic, you should aim to not only get a new customer but also find ways to dig deeper into who they are and what they're interested in. You need to know who these people are that are buying from you more than anything else and then use that information to increase your ROI.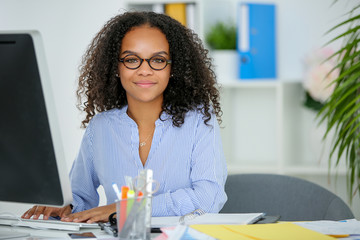 1. Make A List:
As you've done the groundwork to launch your business, you've undoubtedly met some people who could be potential customers. For instance, these could include people you surveyed in a focus group or connected with on social media. Put them on a list of prospects. B2B startups can put businesses they've interacted with on the list. You can also do some homework online to find companies that are likely buyers of what you sell and add them to your list.
2. Reach Out to Your Network:
A quick way to do some customer development is to reach out to your existing network and ask them specific questions about your product and market. If you're creating a product for a specific niche, then chances are you know people who are in that niche already.
3. Know Your Audience:
Your target audience is the group of consumers you want to reach with your marketing message. There is no need to reach people by a broad category as in this case your message will be ignored in most cases. It is important to aim your message at those who are receptive to the appropriate products or services. Google Analytics, for example, can help you understand and identify your current customers and who make up your best target audience. With help of this tool, you can review the age, gender, and geographic location of your potential customers.
4. Look For Referrals:
Ask everyone you know if they know someone who might buy what you're selling. You never know where a great referral will come from, so alert your social media connections, neighbours, former co-workers, and even your distant cousins that you're looking for customers. Enlist your spouse, friends and other connections to help brainstorm ideas for first customers, too.
Here are 5 best ways to get the customer referrals you want:
* Reward your affiliates
*Offer partner program at the right time
*Create a seamless referring experience
*Engage with your users on social media
*Cooperate with products and services reviewers
*Provide Support website chat service provider offers a very generous affiliate program which works great to acquire new customers and keep existing ones
5. Team Up With Other CEOs:
Find another entrepreneur whose products or services are complementary, rather than competitive, with yours and ask about connecting you with prospective clients.
For example, if you're starting a pool cleaning business, see if local lawn-care companies know of any clients whose pools are looking shabby, and ask for a referral.
6. Create And Build Up An Online Presence:
Get your website up and running (even if it's just a simple site) and use search engine optimization (SEO) to get found when people search online for what you sell. Your first customer could very well come from a search engine.
7. Spread The Word On Social Media:
Starting up your social media accounts before your business officially launches is a great way to generate excitement about your grand opening, products or services. Use social media advertising to target people who meet your target market criteria and get them to follow you for updates. Encourage them to spread the word to their friends, and so on, and so on.
Once you've got that first customer, treat them like gold. Make sure they're satisfied and work to keep their business. As you build a history with your first customers, turn them into brand advocates to help attract more customers and gather customer testimonials you can use to promote your business.
8. Take Advantages Of Customers' Testimonials:
Testimonials your customers leave are key content elements because they are unbiased comments that prompt visitors to buy. They help establish credibility and gain trust with your prospects. However, just publishing your customers' testimonials on your website is not enough to attract more customers.
Here are five tips on using testimonials effectively to convert more leads on your website:
*Make them eye-catching by adding an image
*Record a video with your customer
*Tell the truth
*Use your customer personas
*Show testimonials everywhere
9. Stay Connected Via Newsletter:
Establishing a connection with your customers is one of the most important keys to a successful business. However, how do stay connected with those people who have not made any purchases yet? If you collect emails of people who visit your website or blog, you can divide them into several categories like prospects, active customers and sleeping customers. By dividing them this way, you can send different newsletters and attract prospects by offering them something special, like a discount or free samples of your products.
10. Listen To Your Customers' Feedback:
There is no need to reinvent the wheel. Your customers want to be heard and appreciate it when you listen to their concerns. Let your customers provide their feedback and do not leave their queries unanswered. Winning loyal customers and getting positive feedback is as simple as that.
11. Demonstrate Your Products Or Services:
No matter whether your business offers a wide range of products or services or just something a little more niche, you can position yourself as an all-purpose solution for your customers. Your prospects might even not know that your solution will help them to handle multiple problems they are experiencing.
Demonstrate your products from various perspectives and show your future customers how they can benefit.
12. Invest In Content Marketing:
Instead of trying to find new customers yourself, you can let them find your company online. Offer your new customers content that is worth seeking out.
Attract your customers with help of SEO
Run a creative YouTube campaign.
13. Attend Industry Events:
If you're selling B2B, you don't necessarily have to pay for a booth to benefit from a trade show or industry conference. You can just go to meet people (be prepared with key marketing materials such as business cards or sales sheets, of course). Don't try to pitch people with a hard sell; instead, focus on building connections with people who could be helpful in your new business. Then contact them when you're back in the office and start building a relationship.
14. Run Paid Advertisements:
Most new entrepreneurs turn to paid advertising as their main source for getting their first customers.
When you do run paid advertising, you want to make sure you've got a high-converting landing page where you can drive your prospects.
You can run paid ads on a variety of channels when you're first starting. Eg, Facebook, Instagram, Google, e.t.c.
15. Interact With Your Customers 1-on-1:
While you might not have a lot of money when you're first starting to get customers, you do have one big advantage over more established companies: you have more time. And that means you can give your subscribers more 1-on-1 attention than a big company can.
The best way to develop a long-term relationship with a subscriber and build a deeper level of trust is by interacting with them on a more personal basis. According to Forbes, recipients of 1-on-1 interactions are more likely to share their positive experiences on social media and stay loyal to your company over the long term.